Tap on a layer to set it as the current layer and to edit it.
Double-tap on the name of the layer to rename it. If the name is too long to be displayed, pinch your fingers apart to hide the icons and show more of the name. Pinch it back to place.
Swipe from left to right to select one or several layers.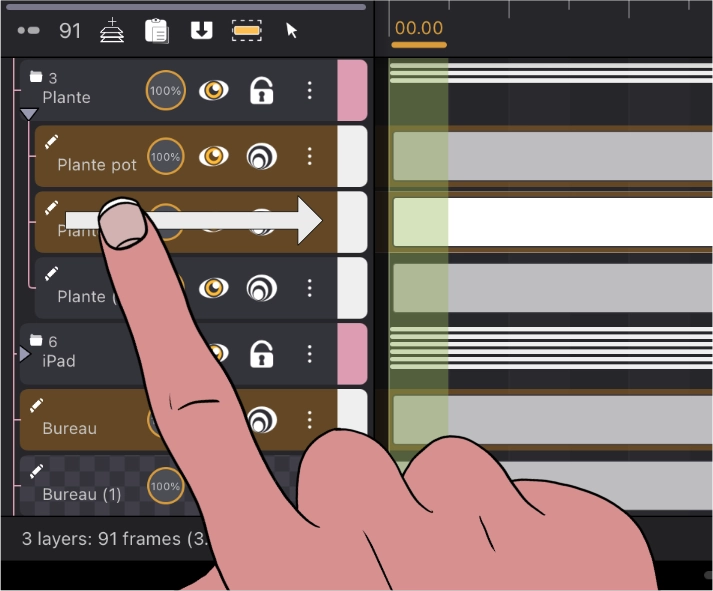 Swipe again to deselect a layer.
Tap on any layer to deselect all layers.

Tap on the icon to display the
layer menu
.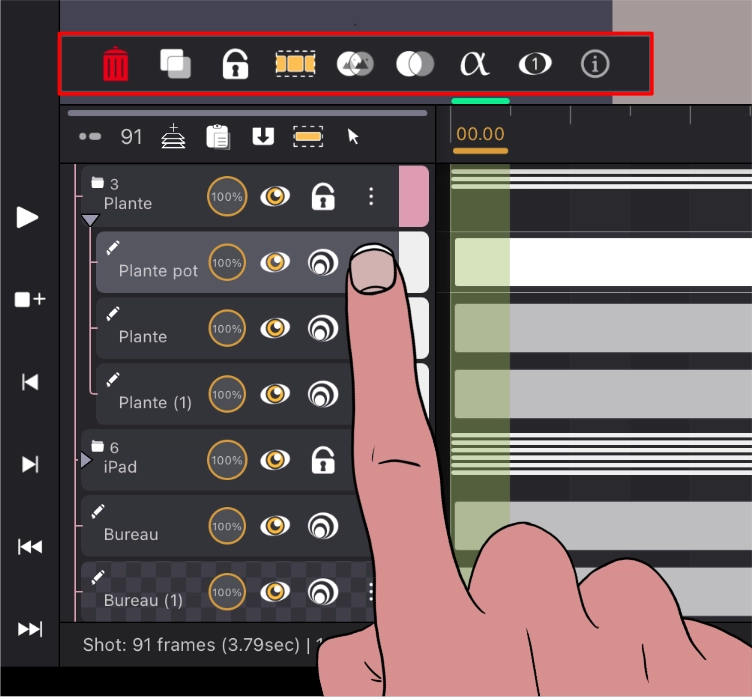 Press and drag up or down the horizontal bar to expand or minimize the timeline.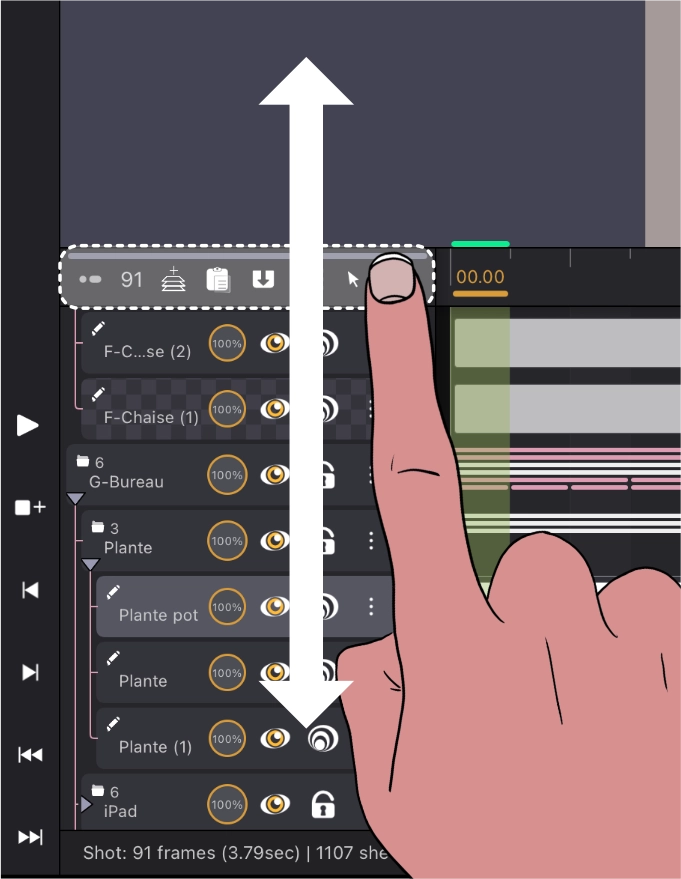 Drag left or right to decrease or increase the opacity of the layer.

Touch and hold the onion icon to open a small window with onion skin options.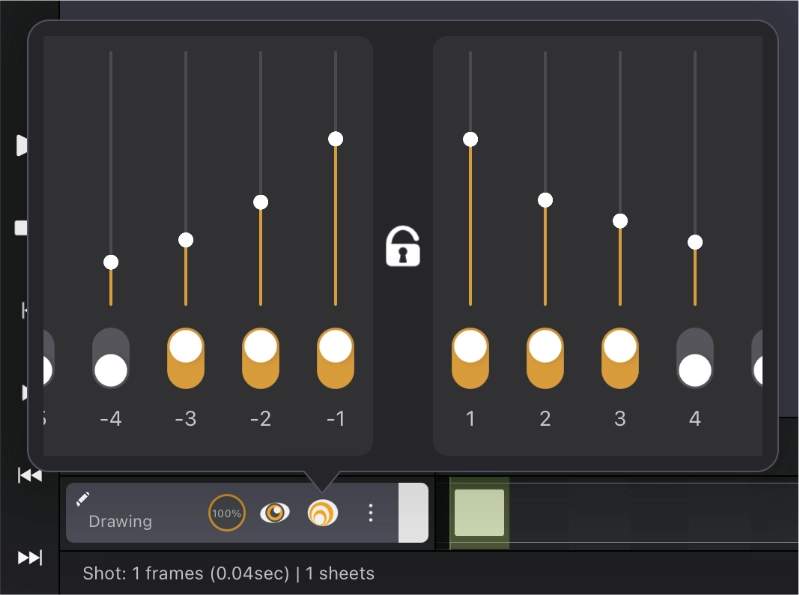 Drag a layer to move it up or down the pile of layers.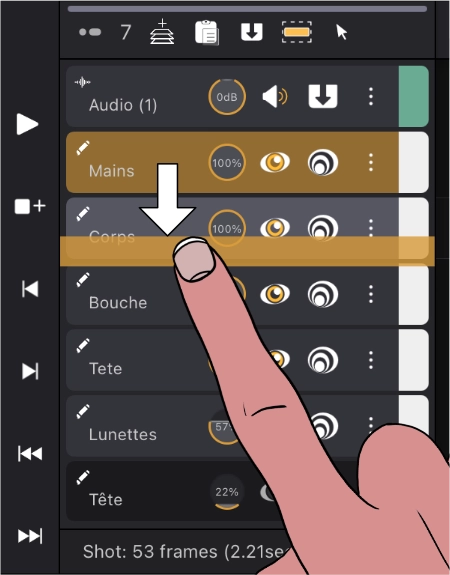 You can move a layer into another parent layer (transformation or folder) by dragging it inside it, between the parent layer and its child layer, or inside the child layer to drop it at the same level of hierarchy.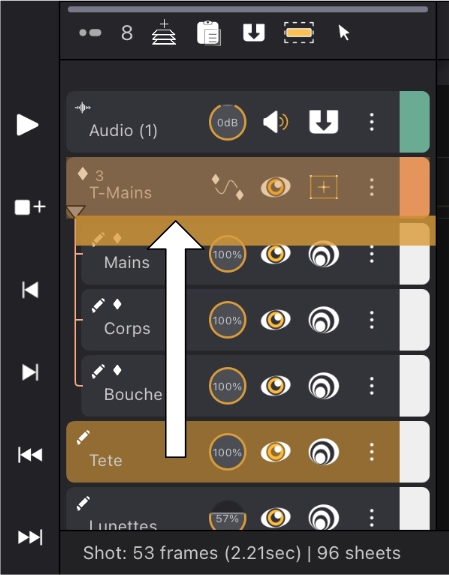 If you want to select all the layers of one layer type:

Swipe from left to right on a layer with the type you want.

Then tap on the icon to select all the layers, which will select only the layers of that layer type.