When you create or open a shot you access the main interface, where you can draw and animate.
The features are mainly accessible via icons and placed in a manner that their use is as intuitive as possible and complying with the iPad ergonomics and design.
The interface is made of 5 parts: the top bar, the canvas, the side bar, the timeline and the bottom bar.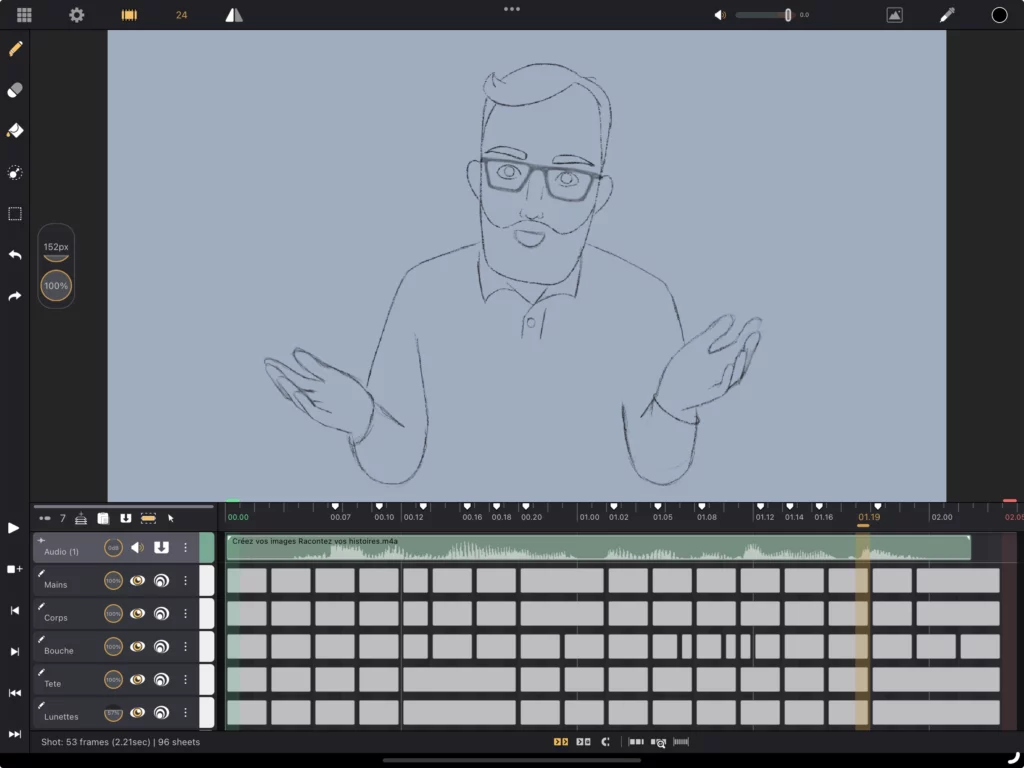 Callipeg is meant to be used with the Apple Pencil, therefore all the tools on the left side of the screen are meant to be used by the finger, leaving room on the right side for the use of the Pencil. This is the case for the right-handed animators, but you can switch the interface to left-handed, and in that case all the tools on the right side are meant to be used by the finger, leaving room on the left side for the use of the Pencil.
The Pencil can control most of the tools of the interface if you do not wish to use your fingers.

The
Settings
icon is the second icon of the top-bar. Tap on it to open the settings panel.
To switch the interface to the left-handed mode, go to the settings, in General, switch the first button at the top to Left Handed Interface.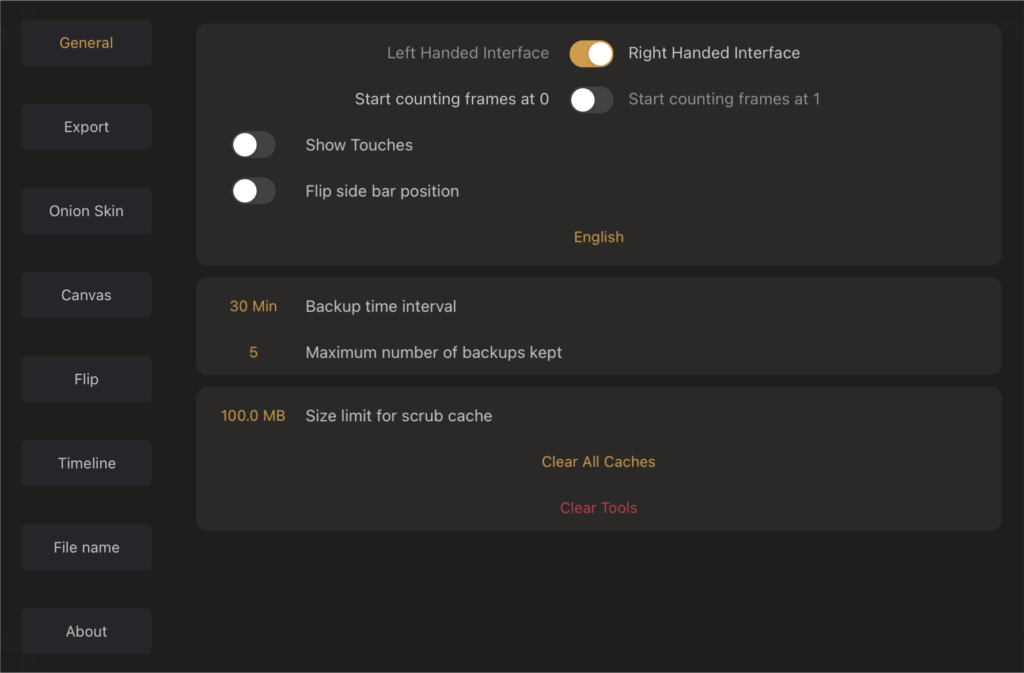 You can
change the language
of the interface in the General settings, tap on the current language: "English"/ "Français"/ "Chinese(simplified)"/ "Japanese", and choose your preferred language. Callipeg is available in French, English, Chinese Simplified and Japanese. You will need to restart Callipeg to apply the changes.