In the export tab of the settings, set the type as Sequence, the format as JSON, and select "TVPaint Animation". Then tap on Export and save in your Files.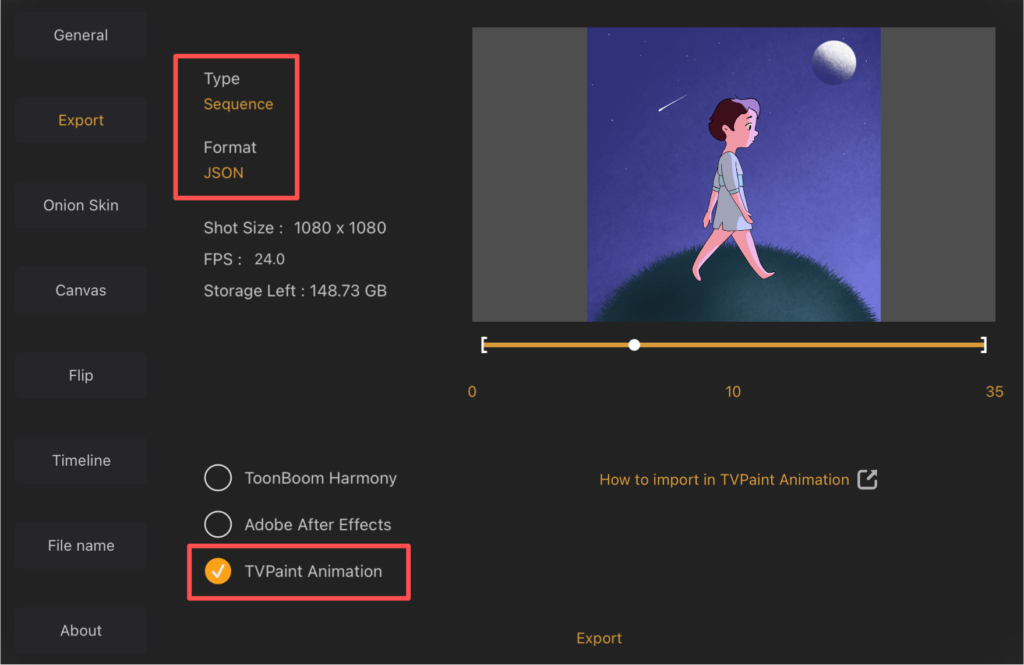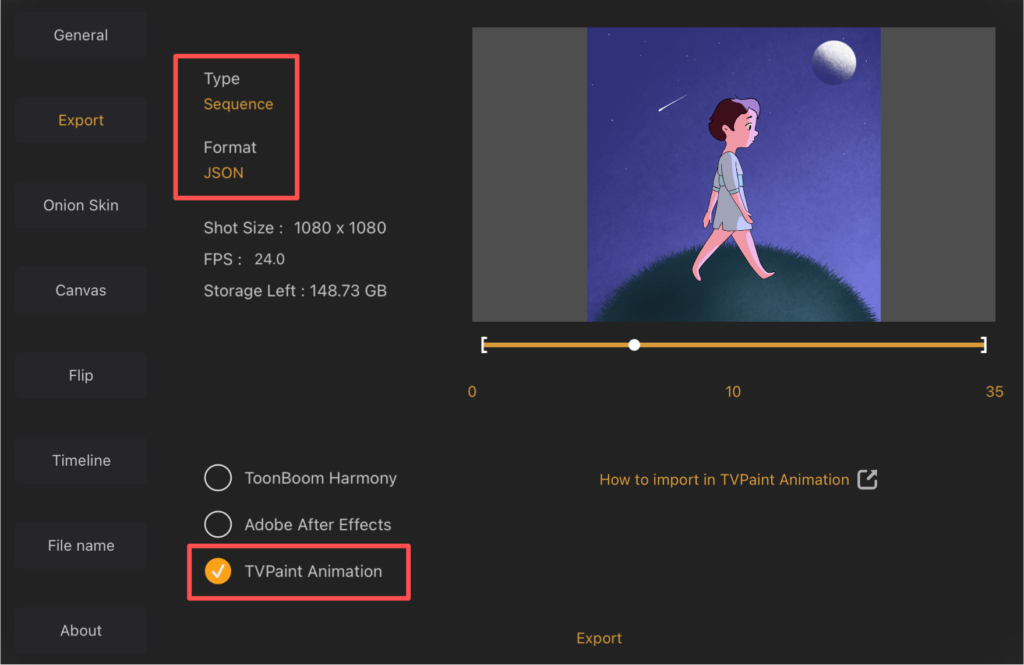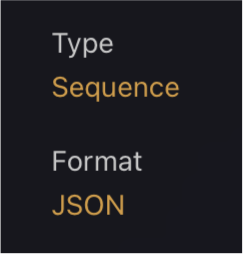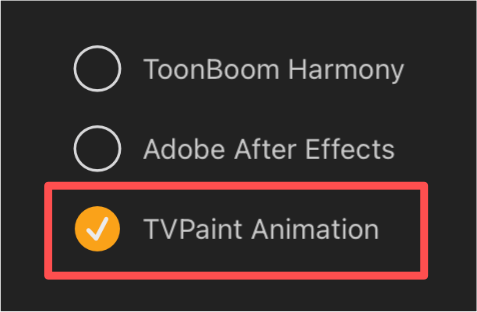 The JSON format allows you to create an archive folder with all your images and a JSON file containing information about the timing and layer options.
This export is limited to what can be imported in the targeted program.
The following information will not be imported: audio layer, video layer, transformation layer, palettes, brushes.
Make sure that your layers names abide by the following guidelines:
No accents.

No spaces.
2 (or more) layers can't have identical names.
After exporting, transfer the file to your computer and unzip it. 
Download the following file and import it in TVPaint:
Drag and drop the tvpx file to the TVPaint program and follow the instructions.

Click on Next to continue to the next loading pop-up.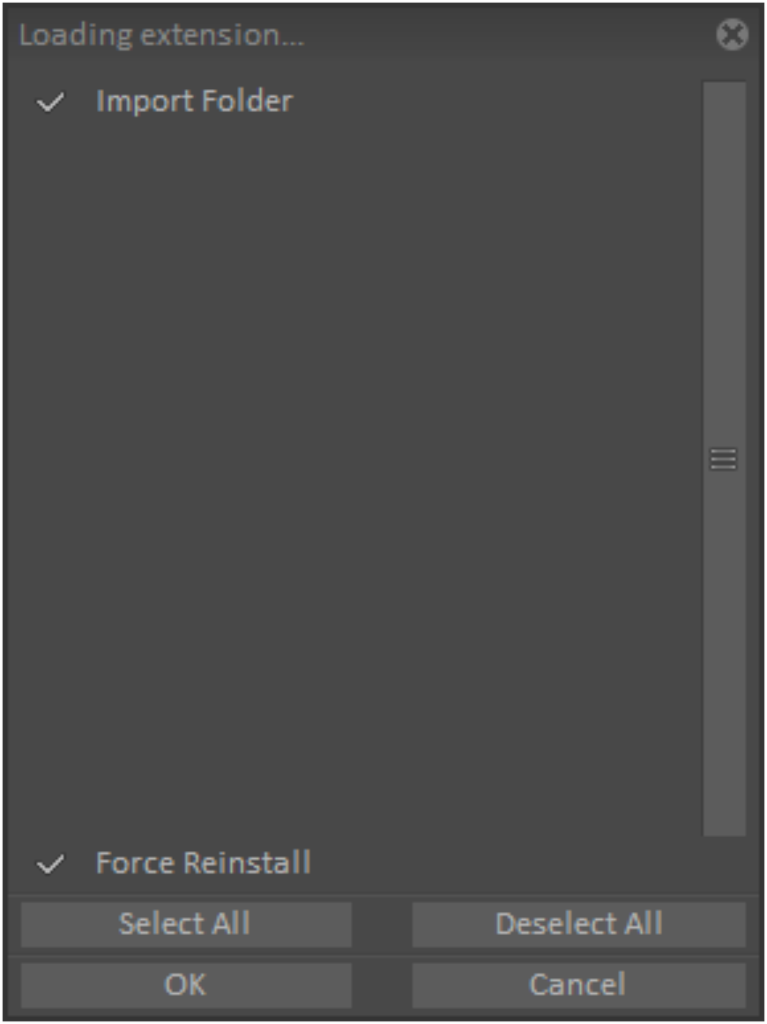 Make sure that "Import Folder" is checked and click on OK.

You will then have a new custom panel in your interface containing the import button.
Click on "Import Folder" to open the file explorer.
Then double click on your unzipped folder and open the first .png file contained in your folders.

Then click on "Parent folder".

And click on "Use JSON file".
It will then start importing all your images in a new project.
If some images could not be imported, it means that the layers need to be renamed in Callipeg.
When you rename your layers, avoid accents and spaces, and make sure that 2 (or more) layers don't have the same name.
After renaming the layers, export the file again and try importing the same way as depicted above.
The importing script has been developed by Hironori Takagi from WIT STUDIO. Please visit this forum to discover his other scripts.